Preventive Dentistry – Lincoln, NE
Excellent Family Care Since 1941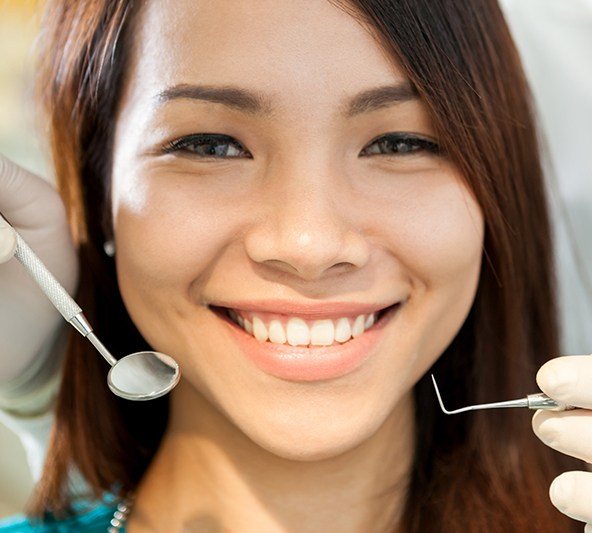 Unlike other dental offices that are happy to simply "drill and fill" a patient's teeth at the slightest sign of a problem, Dr. Zieg prefers to take a more conservative and proactive approach that focuses on prevention. By working diligently to stop minor dental problems from developing in the first place, he saves his patients time and money while also preserving their natural teeth. To schedule your next preventive appointment so he can safeguard your smile, contact us today.
Why Choose David C. Zieg, DDS for Preventive Dentistry?
30+ years of experience serving local families
Able to treat Mom, Dad, & the kids all under one roof
Accept & maximize most dental insurance plans
Dental Checkups & Cleanings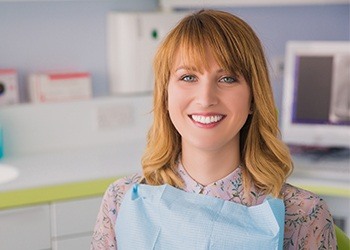 When you come in for a checkup and cleaning, rather than spending most of the appointment with an assistant or hygienist, Dr. Zieg will be there from beginning to end. He'll give you a comprehensive exam that looks at your teeth, gums, and bite, and he'll even perform the cleaning himself so he can have the best possible understanding of your dental needs. This hands-on approach helps him tailor your care right from your first visit.
Fluoride Treatments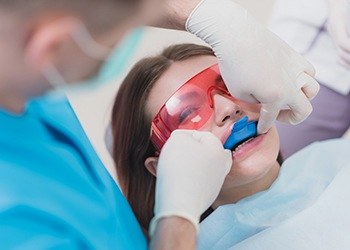 Fluoride is a mineral that has long been added to oral healthcare products and even public water sources because it has been shown to dramatically lower a person's risk for developing cavities. In addition to using a fluoridated toothpaste at home, Dr. Zieg also recommends getting a topical fluoride treatment from time to time to give your teeth extra protection from decay. He can provide one during you and your family's regular checkups to ensure you all stay cavity-free between appointments.
Dental Sealants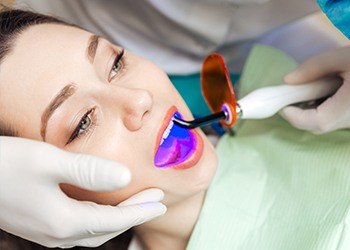 Dental sealants enable Dr. Zieg to literally place an invisible barrier over the back teeth in order to keep them safe from harmful plaque and bacteria. These teeth are the most vulnerable to developing cavities due to their location and deeply grooved surfaces, but he can literally seal them using a thin layer of clear composite resin. This treatment is perfect for young children who are still learning to brush, only takes a few minutes, and it can easily last for over a decade.
Oral Cancer Screenings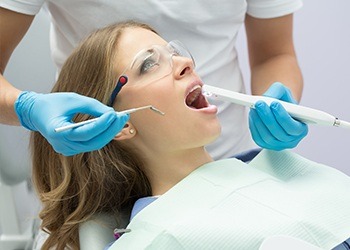 In addition to searching for cavities and gum disease during your regular checkups, Dr. Zieg will also be on the lookout for the early signs of oral cancer. These can be easy to miss on your own, but Dr. Zieg's experience and trained eyes help him spot any problem areas so patients can get a diagnosis and treatment right away. If you ever notice any persistent sores, lumps, or discolored patches of tissue in your mouth, be sure to call him to schedule a screening right away.
Sleep Apnea Therapy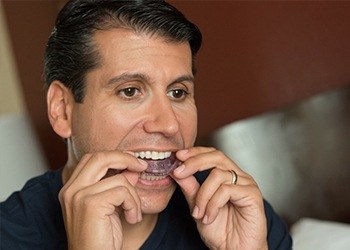 Sleep apnea is a disorder that affects over 25 million Americans, in which someone experiences brief lapses in breathing during the night that leave them feeling chronically exhausted during the day. Loud snoring is another common symptom, but thankfully, Dr. Zieg can help patients overcome both of these issues with a Silent Nite oral appliance. Worn only to bed, it helps keep the airway open by slightly adjusting the jaw forward, helping patients consistently get the quality rest they deserve.
TMJ Therapy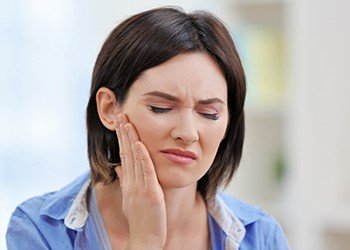 Patients who have a stiff and painful jaw or experience chronic headaches may not know that these problems could stem from a strained or misaligned TMJ, or temporomandibular joint. This is the set of hinges located right below your ears that allows your jaw to move freely. For patients dealing with a dysfunctional TMJ, Dr. Zieg can provide therapeutic mouthpieces and even use Botox injections to provide quick and lasting pain relief.
Nightguards for Bruxism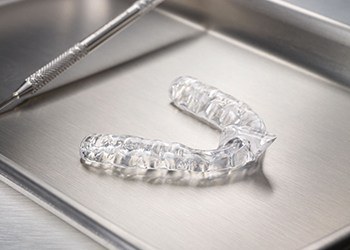 "Bruxism" is a word many people aren't familiar with, though the condition is quite common, affecting as many as 1 in 3 Americans. It refers to someone unconsciously clenching their jaw and grinding their teeth while they sleep, which can cause significant dental damage if left untreated. Dr. Zieg can provide a protective oral appliance called a nightguard for patients dealing with this problem, which works by preventing the teeth from coming together during the night.
Sports Mouthguards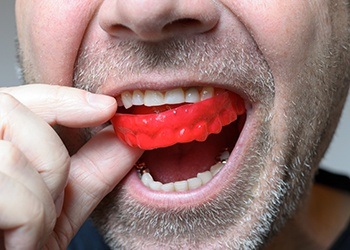 Dental injuries are extremely common in sports, and nothing takes an athlete's mind off of the game faster than a broken or knocked out tooth! Fortunately, wearing a mouthguard can easily prevent these kinds of accidents. Rather than getting a bulky, "one-size-fits-all" appliance from the store, Dr. Zieg can provide patients with custom-made mouthguards that fit comfortably and offer better protection to help them stay safe while they stay in the game.
At-Home Hygiene Products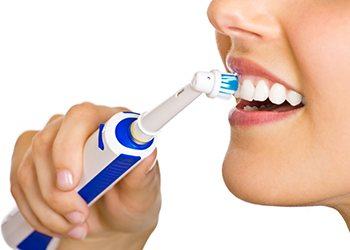 While it's great that there is so much variety when it comes to toothpastes and toothbrushes these days, figuring out which ones are best for you and your family can be quite confusing. Dr. Zieg can help you cut through all the marketing and let you know which products are ideally suited for you and your loved one's unique dental needs. He can even provide a highly-fluoridated toothpaste for cavity-prone patients that you won't find on store shelves!
Children's Dentistry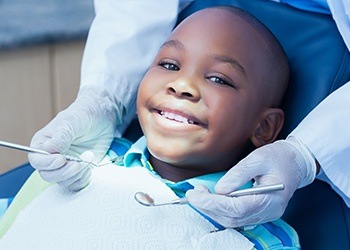 Our practice has been around for so long that our first child patients now bring their children and grandchildren to come see us! To help introduce little ones to dentistry, Dr. Zieg likes to do what he calls a "Happy Visit" for children who are around 2-3 years old. This gives them a chance to explore the office and meet the team so they can feel more comfortable when they start getting regular checkups (which will begin when they are ready to start school).