Cosmetic Dentistry – Lincoln, NE
Timeless Smiles Created Here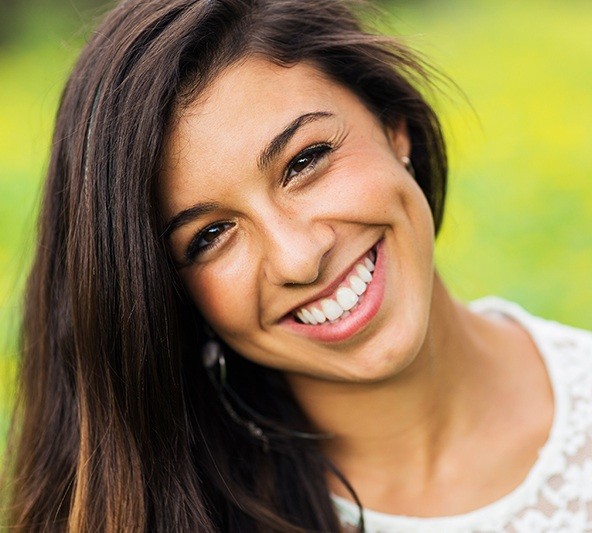 A lot has certainly changed since our practice first opened its doors in 1941, but something that has remained the same is the power of a beautiful, confident smile. If you think that yours is lacking because of noticeable stains, chips, cracks, or gaps, Dr. Zieg is ready to give your appearance the boost it needs. Always natural-looking and never overdone, Dr. Zieg's approach to cosmetic dentistry is guaranteed to give you a set of teeth you're always eager to show off. To get started, contact us today.
Why Choose David C. Zieg, DDS for Cosmetic Dentistry?
All-porcelain crowns made on-site
Get rid of stubborn stains with professional teeth whitening
Enjoy smoother & more youthful-looking skin with Botox
Porcelain Veneers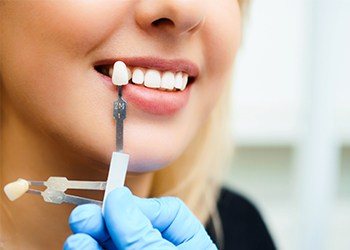 Porcelain veneers have been the secret behind many of Hollywood's most flawless smiles for decades, and now, you can get the exact same treatment in Lincoln (without paying Hollywood prices!). They work by bonding extremely thin ceramic shells to the teeth, enabling Dr. Zieg to change their color, shape, and spacing to whatever a patient wants. They are always custom-made, so you can choose to get just one for a single tooth or an entire set to completely transform your smile.
Metal-Free Crowns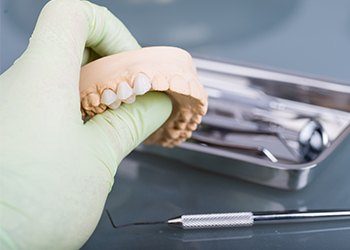 Dr. Zieg only uses metal-free crowns to repair the teeth that show prominently in the smile because they have a lifelike appearance that makes them indistinguishable from natural teeth. They are made of zirconia, an extremely high-quality ceramic that is strong, durable, and able to replicate the look and feel of real enamel down to the finest detail. Once you have one, only you and Dr. Zieg will know which tooth has been treated!
Cosmetic Bonding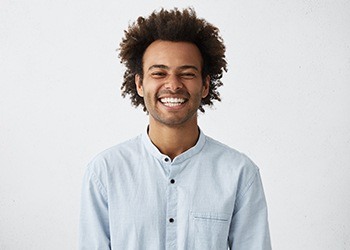 Have a minor flaw in your smile that bothers you every time you see it, like a small stain, slight chip, or thin gap? Cosmetic bonding can make it disappear in about an hour! Dr. Zieg will place a color-matched composite resin onto your tooth and use it to cover up any imperfection you can imagine. He'll then harden it with a curing light, and you're done! The procedure is fast, painless, and the results can easily last for about 10 years.
Teeth Whitening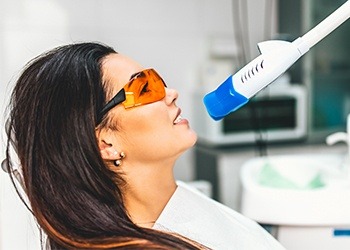 Whether in our office or at home, Dr. Zieg can help you get rid of those annoying coffee, wine, tea, or tobacco stains on your teeth. Opalescence BOOST enables him to break up dental discoloration in just an hour or less, or he can send you home with your own custom-made Opalescence GO kit. Either way, the end result will be the same: a set of teeth that is 6 to 8 shades whiter and ready to light up the world!
Gum Recontouring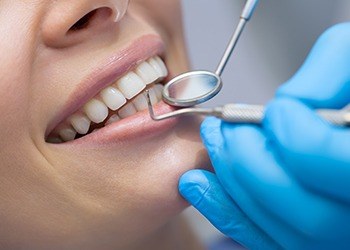 For patients dealing with an overly "gummy" smile, in which the gum line causes the teeth to appear short and stubby, Dr. Zieg can fix this in just a few minutes using a soft tissue laser. The laser's highly-concentrated beam is able to remove any excess tissue precisely and painlessly to instantly make the teeth appear longer and better proportioned. Dr. Zieg can then reshape the gum line along the teeth to give a patient's new smile the perfect frame.
Botox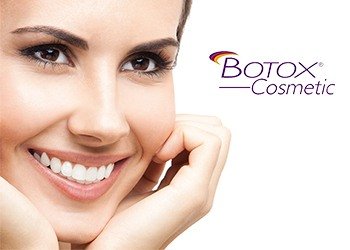 Instead of going to one place to beautify your smile and another to take care of your skin, Dr. Zieg can now do both under one roof. After giving you the smile of your dreams, he can use Botox injections in order to lighten and eliminate the appearance of fine lines and wrinkles on your face. He has taken advanced training to become certified in this treatment, meaning in a single appointment, he can now take years off of your appearance so you're ready to face the world with complete confidence.