Replacing Missing Teeth – Lincoln, NE
Come Get Your Smile Back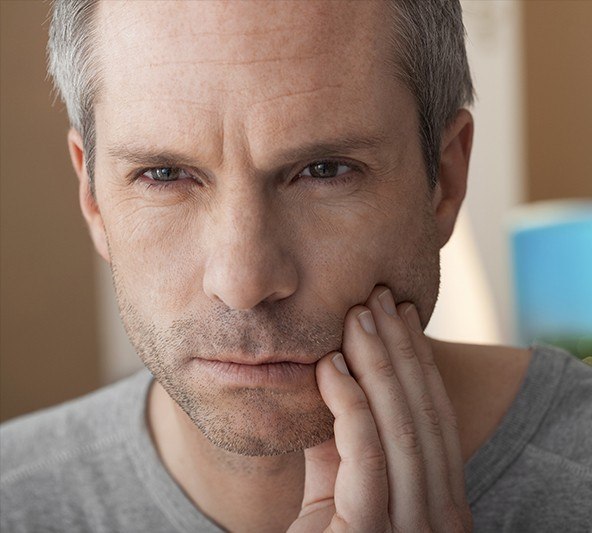 Your ability to eat, speak, and (of course) smile all depend on the state of your teeth, so when one or more goes missing, these simple things can quickly become awkward and even painful. Untreated tooth loss often leads to even more tooth loss, but thankfully, Dr. Zieg is able to help patients using a variety of restorations that he personally designs and makes himself. Single teeth, multiple teeth, and even an entire smile can all be brought back with the right treatment, and you can learn more about which one could help you by giving us a call today.
Why Choose David C. Zieg, DDS for Replacing Missing Teeth?
All restorations custom-made in our on-site lab
More than 30 years of experience
State-of-the-art dental implant restorations available
Dental Bridges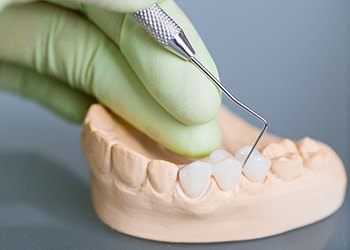 A dental bridge can replace anywhere from 1 to 3 teeth in a row using a single prosthetic. Dental crowns are placed over the teeth on either side of the space in the smile, and these are used to support the replacement teeth, literally bridging the gap. Dr. Zieg's bridges are made to look completely natural as well as restore normal chewing function, and they can also prevent the adjacent teeth from drifting out of place (which happens often after tooth loss).
Dentures & Partials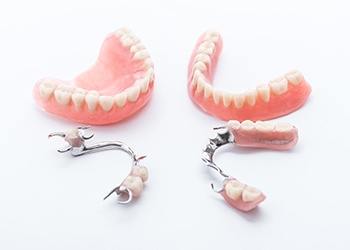 Full and partial dentures have literally been used for centuries to replace several missing teeth at the same time, and thankfully, they have evolved quite a bit even since Dr. Zieg started practicing. Now, he can custom-design a prosthetic that both looks natural and fits comfortably no matter how many teeth a patient might be missing. He can even provide patients with dental implant-retained dentures so they can enjoy the most secure fit possible.
Dental Implants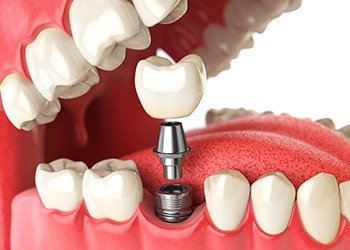 Dental implants are the only treatment in all of dentistry that restores both the root and crown of a missing tooth, meaning the replacement tooth looks, feels, and functions just like the real thing. And, because implants are made using titanium and high-quality dental ceramic, patients can look forward to their new teeth lasting for decades to come. For those who are serious about putting their tooth loss behind them, dental implants are by far the best solution.